Inspired by a child-like wonder for nature, owner of Sweet Forest Angel jewellery shop Melissa Aydi's artistry draws from fascination and idealism.
Interlacing aesthetics such as coquette, garden fae to fairy-grunge and a pinch of femme-fatale, the Ontario-based designer says that it's through creating her jewellery that she's able to slow down and simplify life.
"I'm an idealist and lover of all things nature, beauty and fantasy — art deeply resonates with me. I am extremely sensitive to beauty and aesthetics, so that reflects in my work. I hope that when people see [the pieces,] they are awe-inspired."
With Women's History Month well underway, we are reminded to support the women entrepreneurs, business owners and hustlers — and if you're on the hunt for sustainably sourced, unique pieces with a variety of aesthetics, SFA is the newest jewellery shop that should be on your radar.

The support for small and women-owned businesses, however, needs to go beyond just the month of March. Wishing that the general public knew how beneficial it is to shop small, Aydi said that she is grateful her customers have been generous and understanding — making her aware that they try to support small businesses and make them feel appreciated and valued.

"Not only does it help [small businesses] do good, but it supports artists who are trying to do what they love or those who are struggling to make ends meet," she said. "You can't really understand the work that goes on until you're in that person's shoes so it makes sense that people tend to be impatient or demanding of small businesses, but I'm sure if they knew the work that went on and how much of a positive impact they were making, they would react differently."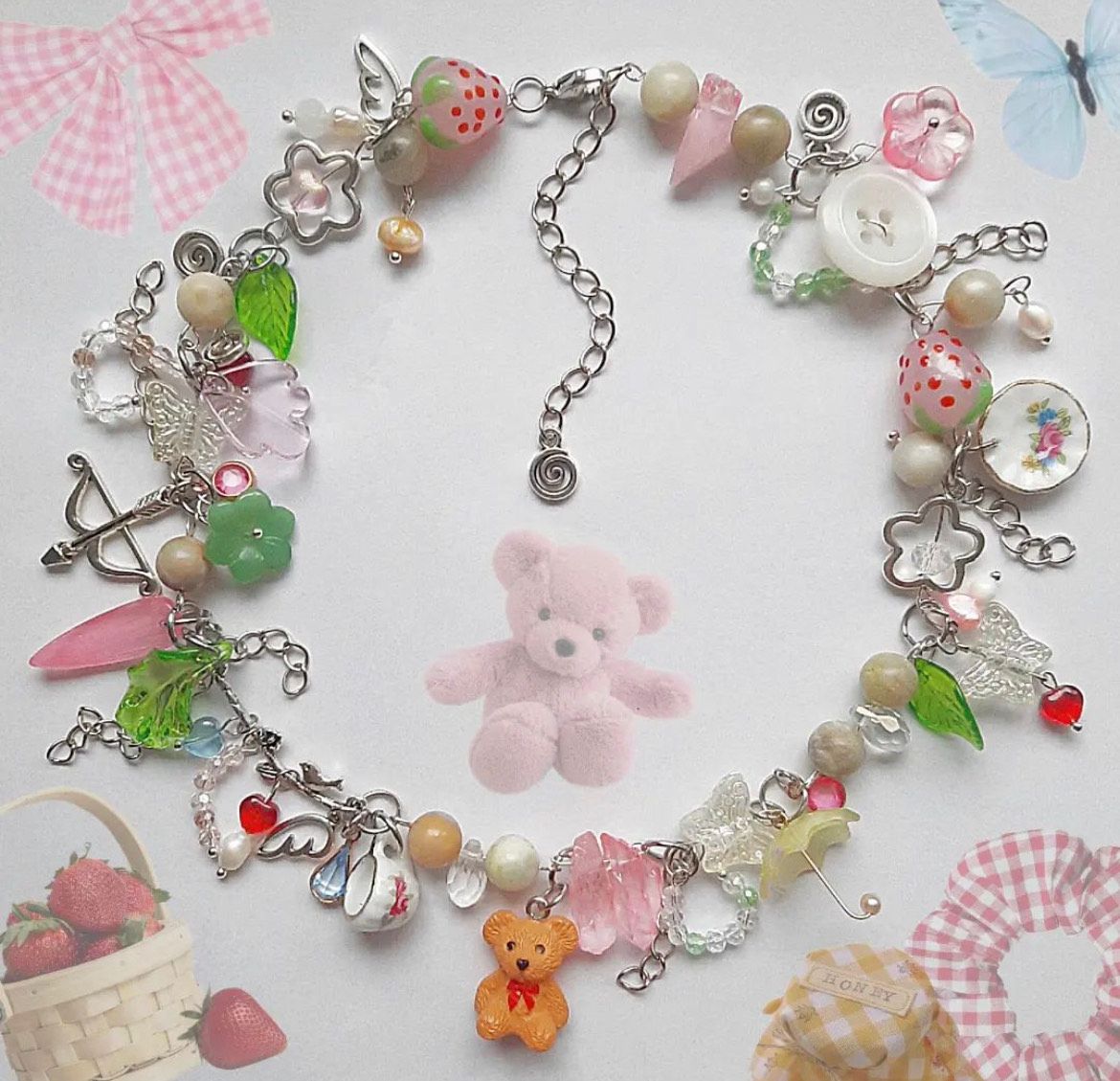 Romanticizing life through her art, Aydi started the shop in February of this year after combining her interests in both creativity and entrepreneurship as she saw other jewellery accounts in her niche. As a small business owner, she said that the most stressful part of running SFA is curating the inventory.
With much of it consisting of poring over the internet, Aydi said that the process can last for several days as she considers factors such as budget, current inventory, shipping time and finding beads and charms that match the shop's aesthetic cohesively while still being unique.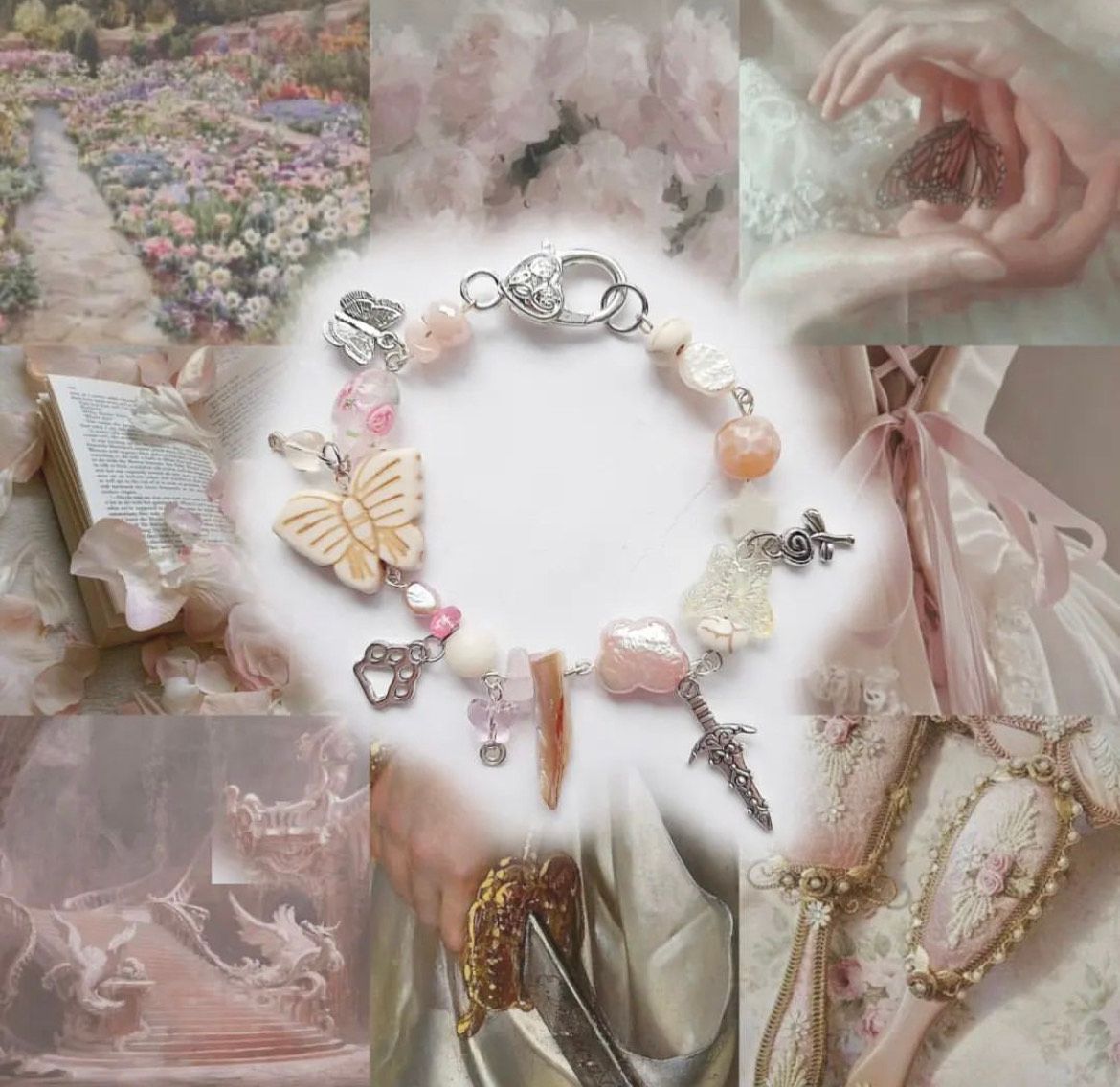 Embracing her personal touch to SFA's products through distinctive concepts and materials, Aydi values the creative process and the art of designing on a whim.
"I value originality and naturally strive to be unique in my crafts, so I find it easy to be innovative with my art. It's rewarding and exciting to think of ways to make something new, and I also get inspired by others [on Instagram] and how incredibly smart and creative they are."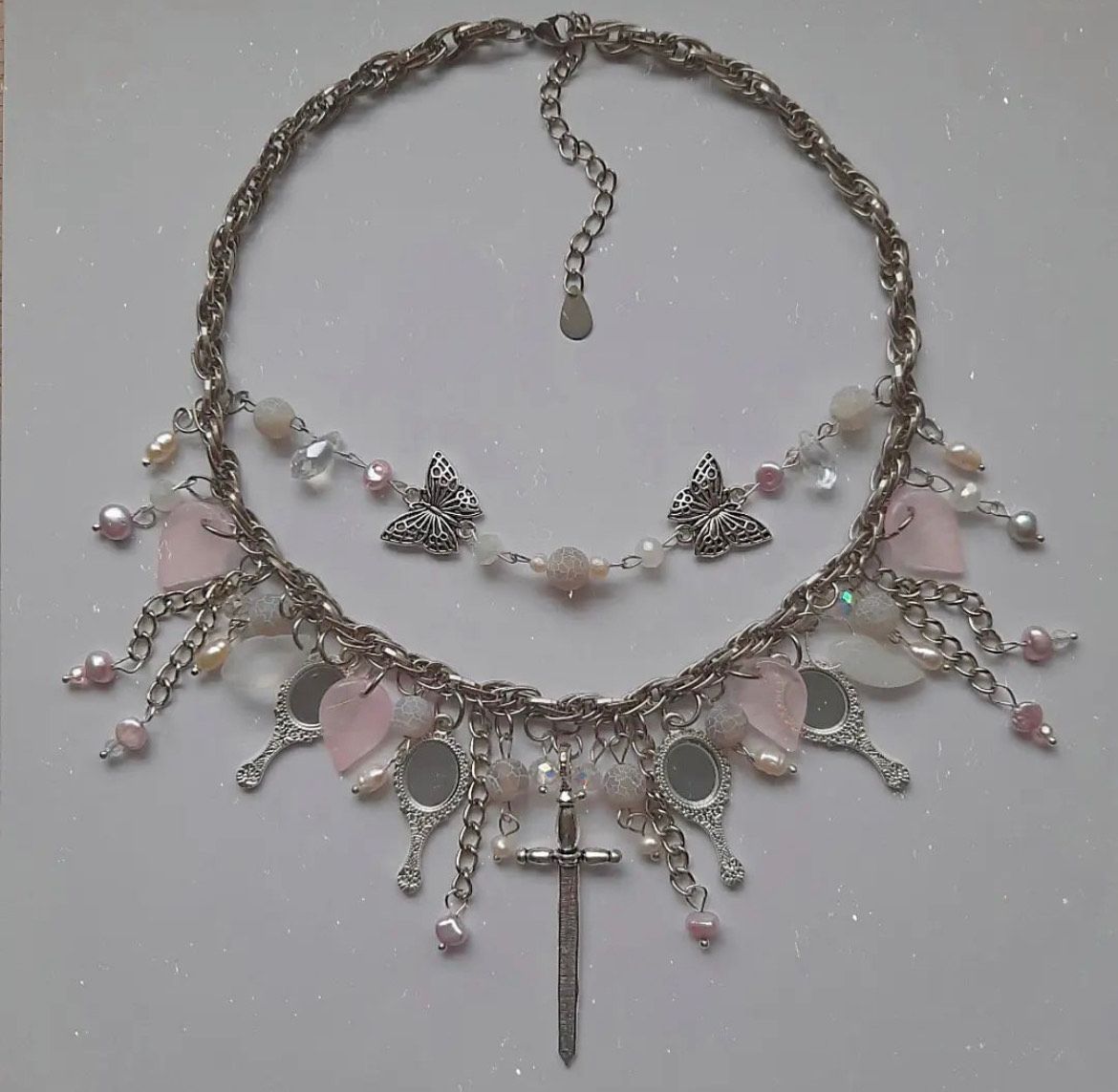 One of SFA's first drops, Vanity Kills, delicately emblematizes the dangers of vanity and society's obsession with beauty through its use of aurora borealis beads, cracked agate and dyed freshwater pearls connected through recycled chains. Other drops, such as Old Money pulling from the aesthetic derived from generational wealth and You Give Me Butterflies being inspired by the fairycore aesthetic, spotlight the shop's range while utilizing materials such as vintage charms, quartz points, freshwater pearls, cracked agate and amazonite.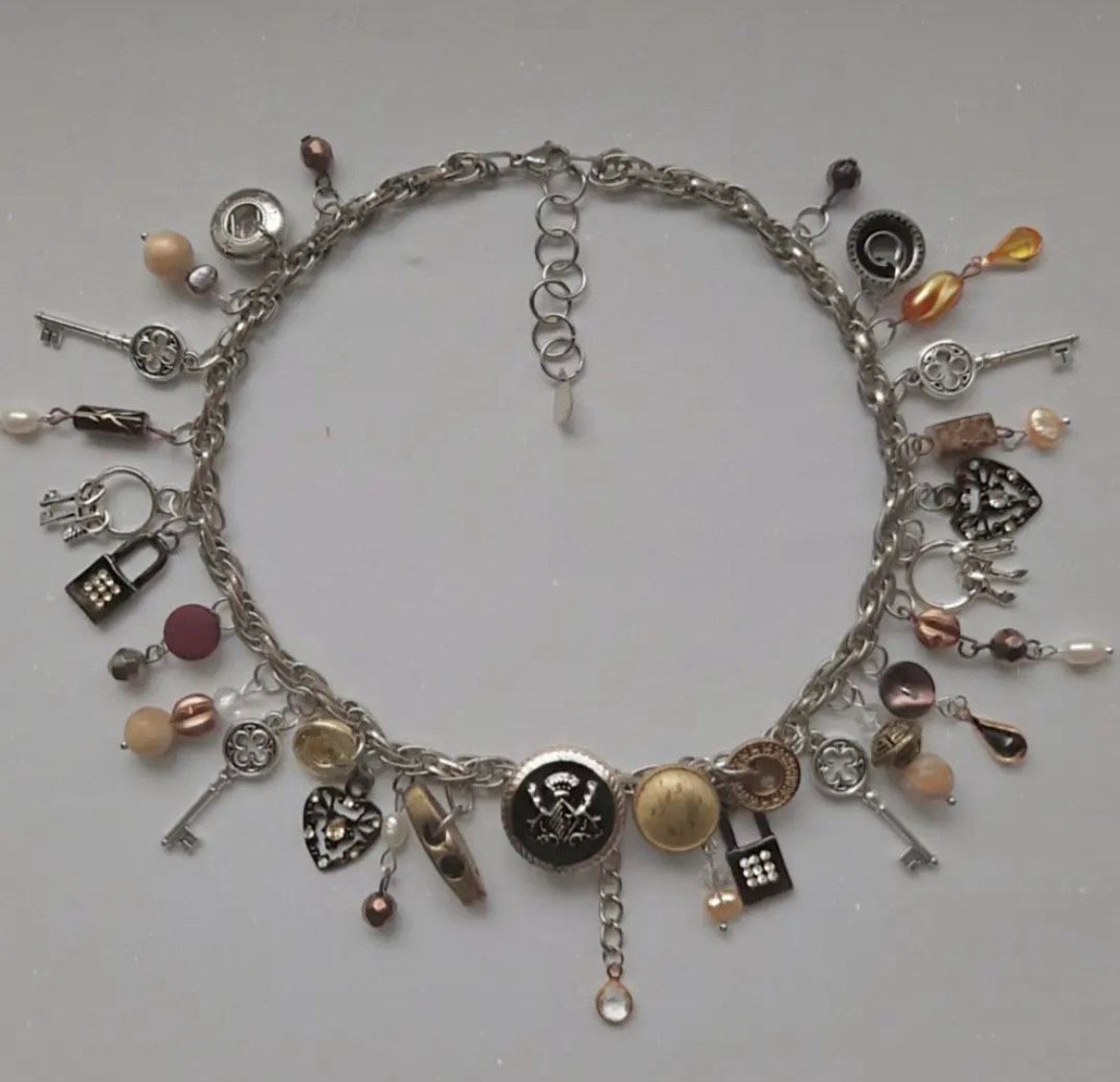 Due to the sensitivity of the gemstones, when it comes to caring for and cleaning the jewellery, Aydi advises customers to keep their necklaces out of direct sunlight, moisture and the harsh chemicals from lotion, perfumes and household cleaners. Pearl and opal especially can be prone to cracking, and the metal used to connect the charms can be susceptible to damage and discolouration.
A part-time student, she "rebels against routine" despite how grounding it is because every new day is different from the last. Yet on the flip side, the struggles have their rewards - she shared that she felt joy knowing that she was inspiring others through her work and that the process of making the pieces and finding the inspiration was her favorite part.

Pulling from both social media and other artists, Aydi incorporates all of these elements into the design of her jewellery and then moves on to making a physical bead layout to visualize the piece, crafting the rest as she goes.

"It's a beautiful craft in and of itself — I feel at ease making jewellery. It's a cathartic process, yet creatively challenging," Aydi said.

Those interested in purchasing can check out Sweet Forest Angel's Instagram and Depop for the latest updates on new drops.