Starting a business as a 26-year-old Asian woman cannot be easy. On top of that, being a mother to a 2-year-old and having a large social media presence with an audience of over 180,000 people on YouTube alone.
Nina Huynh, known to the Internet as Neens (@yourgirlneens on IG) does it all. Her latest business venture, MULTI is a wellness brand named after the concept of a multivitamin which felt "relevant to [the founders'] generation since the multivitamin kind of had its heyday back in the 90s".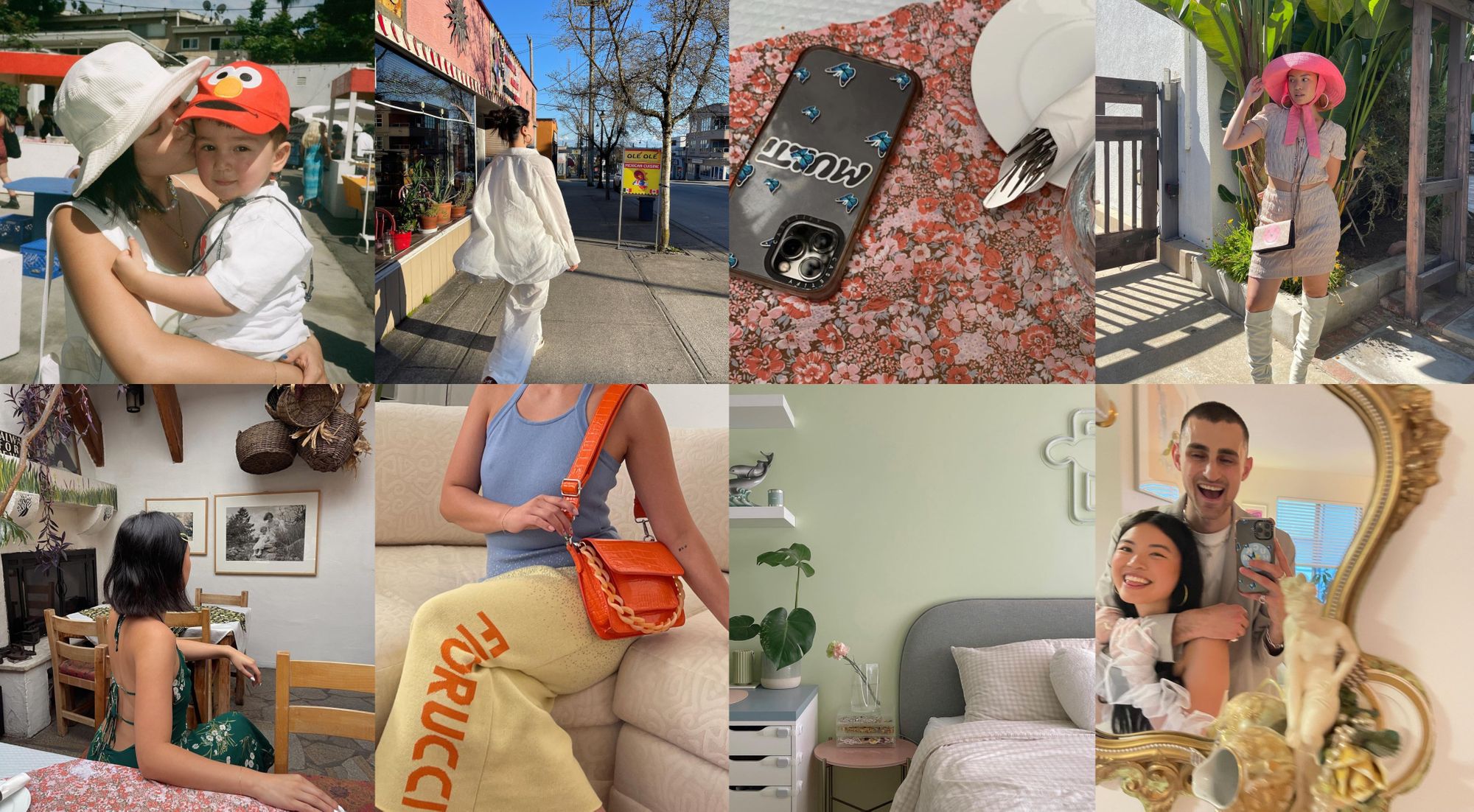 CONTENT CREATION
San Francisco-raised Nina Huynh is a first-generation Vietnamese woman. She started content creation on YouTube eight years ago, making fashion content and over time sharing more of her life online. Growing up online has made her feel as though "every year I've learned a different lesson". She is still navigating separating herself from her content, which has ultimately become her job; "I am still learning this and letting go of the fact that I can't make everybody happy so I should only focus on what I can control."
Family channels on YouTube are a trend that many have criticized due to their exploitative nature, especially in regard to the children involved who are too young to understand what they have been roped into by their parents. With the release of Jennette McCurdy's memoir I'm Glad My Mom Died recently and the conversations that it has sparked, it is notable that the Internet has slowly (but surely) started to unravel and acknowledge the truth of child stardom. McCurdy sheds a light on her childhood, opening up about the pressures she felt that led to her entering the entertainment industry and staying there. Similarly, in the context of family channels, children are now being placed in a position where they become their family's ticket to fame and success. In the case of the Ace family, who have met with many controversies over the past few years, their children might not even get a chance to have access to some of the success due to the greed of their parents. Ines May writes that there is no legislation available in the United States that mentions the payment of their children for being on a YouTube channel.
Having boundaries with her audience is something Huynh understood once she became a mother. She states that "I respect any parent's choice to share as little or as much of their family life in this day in age cause we're all just figuring it out. But for me, sometimes I just feel like I want things for me now, some memories feel too special to share with the world and I don't need other people to experience everything I do in real-time. I am letting go of the need for everyone to understand me, cause I know they never will. That makes it easier to keep some things private."
Her Vietnamese heritage has been showcased on her social media platforms numerous times. When asked what her favorite way of expressing it is on a daily basis, she answers with food. "I feel most connected to my culture via the food and also the celebrations. I miss being around my family during these times and I wish that I was living closer to them especially now that I have Blu (her son) cause I want us to feel connected to our culture. And for him to figure out what that means to him."
MOTHERHOOD
The ups and downs in her journey navigating motherhood is one that she has shared candidly over on her social media platforms and on her now-defunct podcast, Between Neens and Deens, in the past. This includes her self-love odyssey. When asked about how she has been feeling about it recently, she states that "I am honestly too busy nowadays to stare at my body and hate it. I did that a lot more when I had more time. But now I think I have an understanding that it is what it is and that my body went through and is still going through a lot to allow me to be where I am today so I try to be grateful for it. I don't love everything I see in the mirror every day but I get closer to that every day."
However, her vulnerability in regard to her life as a mother began in 2019 when she released a YouTube video titled We're Having A Baby wherein both herself and her now-husband Dejan Stanić announced their pregnancy. She opened up about the back-and-forth she felt when she found out she was pregnant and it was definitely a memorable video to watch as a long-time viewer. When asked what advice she would give her 24-year-old self from that video, she answers "Throw away the idea that you will reach a place where things feel perfect forever. I always thought that if the right elements were at play, I would be able to finally breathe and fully enjoy my life. But life is really messy and we don't get a second chance. Enjoy every present moment that you can because it will all go by too quickly."
Gone are the days of body positivity and in are the times of body neutrality. Dr Susan Albers, a psychologist, defines body neutrality as the "middle-of-the-road approach between body positivity and body negativity" as it essentially is the notion that acceptance and respect for one's body are done by acknowledging its functioning purposes rather than its aesthetic ones. Huynh "definitely resonates more [with body neutrality] because it's really unrealistic for me to expect to feel positive about my body every day. I definitely don't, but I understand that it will always ebb and flow and that's okay."
When asked about the trajectory of maternity fashion beginning with Rihanna's impeccable looks throughout her pregnancy, Huynh states that she loves the disruption in the way society views pregnant women as she never got to see that kind of representation growing up. "I definitely had a lot of unpacking to do when I became a mom because there are just so many lies and fears that we are fed as moms and I didn't realize how much I mentally limited myself when it became a core part of my identity."

Huynh moved to Vancouver, Canada for her college education as she studied at the University of British Columbia. Since then, she has been on two Sephora Canada campaigns. The first was in 2019 as a part of the 'We Belong to Something Beautiful' as a way to champion equality and inclusivity. She expresses in a dedicated Instagram post that "Growing up, there were so few examples of Asian beauty that I found myself looking up to women I admired but looked nothing like". From working as a cashier at Sephora in 2014 to then being on two campaigns for them, she did not think that "[the 2019 campaign] was going to be as big as it was going to be".
Her most recent campaign was for Lunar New Year this year alongside Amanda Lee, an artist and YouTuber. In her dedicated post for the 2022 campaign, she states that "Representation is important ­— but more importantly being a driving force for representation fuels compassion, self love and a sense of belonging that I've always longed for."
FASHION
Fashion and beauty have always been her outlet for personal expression and style. Huynh reflects that "it helped me discover this version of myself today. Over the years, I have had less of a focus on prioritizing my expression through fashion and beauty but it has always been a huge part of my identity." Nowadays, her fashion sense "prioritizes ease and comfort more than it does in trying to always stand out and innovate. I truly do wear what I want when I want, and sometimes it doesn't feel super fashionable or interesting, but at least I feel comfortable in my skin." When asked what her outfit essentials are, she answers that it is "Definitely a little tank top that always looks good and a million different pairs of fun pants. That's the uniform most days."
She finds outfit inspiration everywhere from television shows to interior design. Her husband, Stanić, influences her style choices and vice-versa. She states that "Both of our styles have changed a lot over the years, I want to say that I have influenced him when it comes to different styles and wearing color but he has definitely influenced me more in terms of streetwear. He has a great eye and we bounce ideas off of each other a lot. For me, I don't always care to match or look coordinated. I much prefer to wear what I want to wear, when I want to wear it so although I'll ask him for advice on something, oftentimes I just go with my gut."
The couple has been big advocates for Facebook Marketplace, which has become an important space for secondhand or thrift shopping. Her advice on thrifting is to "go when you have time. Only then can you imagine the possibilities of each piece."
ENTREPRENEURSHIP
Entrepreneurship is a big part of Huynh's identity as she explains that "Growing up in San Francisco, I always knew that I wanted to be an entrepreneur cause I was always surrounded by that energy. My parents are also huge self-starters and the combination of my mom's constant ideation and my dad's incredible work ethic made me who I am today."
She has started many business endeavors over the years and when asked to describe each of them in a single word, she states that content creation is personal, Saturday Mornings is nostalgia, and Chuck Me is learning. Saturday Mornings was a cereal pop-up launched in August 2018 and was started with Stanić. Chuck Me, also co-founded by Stanić, was a limited small batch lifestyle goods business launched in 2021 wherein they released various items like clothing and stickers.
MULTI
Huynh is currently working on a wellness brand, MULTI, of which she is a co-founder alongside Mal Tayag and AJ Addae. The brand was conceptualized by Tayag who "wanted to create an impactful brand in wellness and I got involved very early on". When asked what wellness means to her, it is "having adequate time to fill my cup in all the ways I feel l need at that moment. I will always change throughout my life, but only when I am able to allocate time intentionally to all the things I need in my life will I feel good. Ultimately, wellness is personal – it's whatever each person needs to feel good about the ways they take care of themselves and navigate the world."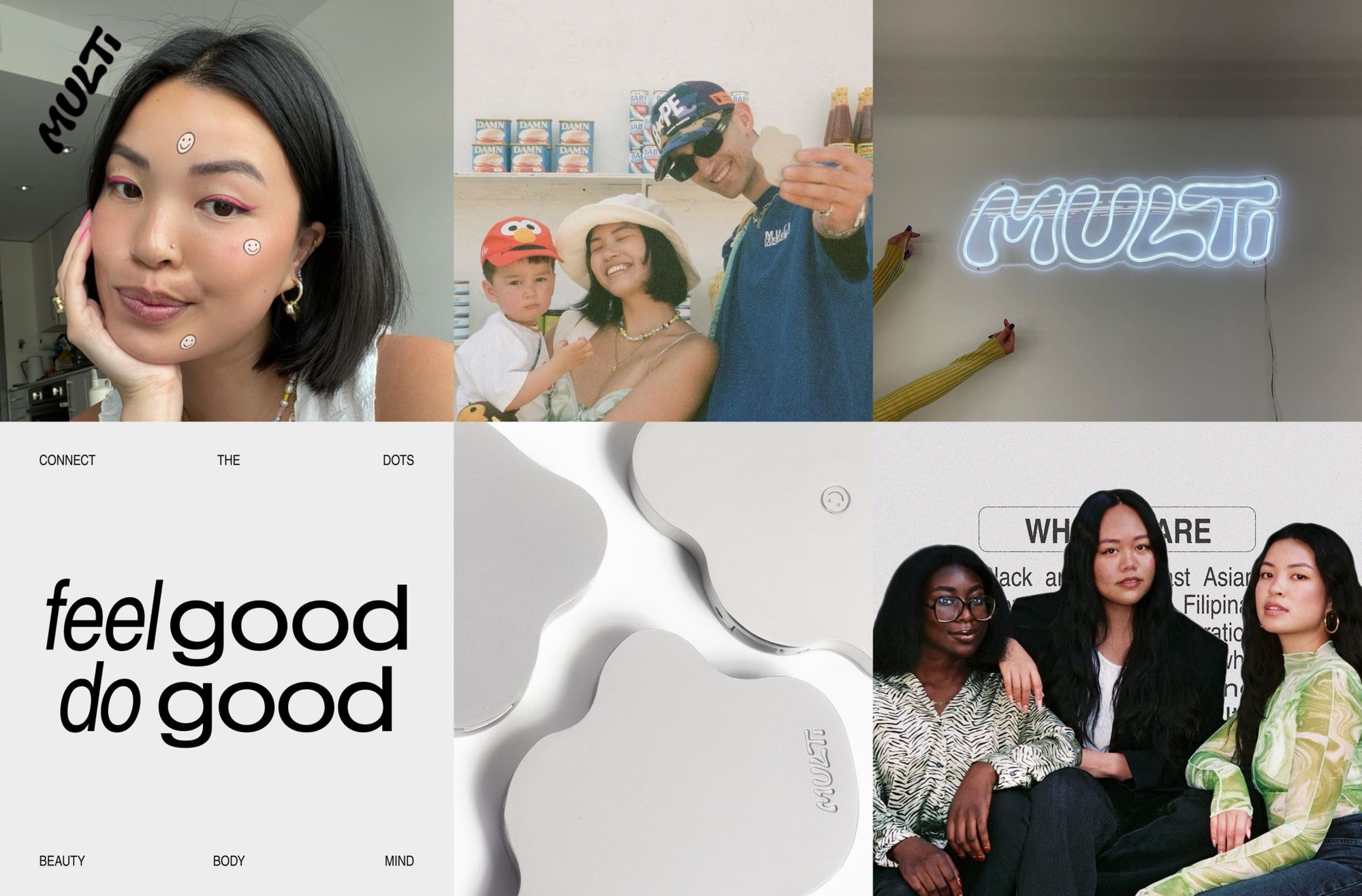 The first product is the MULTI Patch. It is a hydrocolloid patch that can be used on acne, bug bites, small wounds, blackheads, whiteheads or just as a cute sticker, as explained in an Instagram post by MULTI. She describes it as "a really clever intersection between creating a highly marketable and distinguished product while also creating something that just works, really well. There are other pimple patches on the market but we wanted to make one that could be used for multiple skin inflammations like bug bites and small wounds, which is why we kept it simple and ditched the actives. It works and it's cuter than anything else on the market. That makes the MULTI Patch a great introduction to who we are as a brand".
Diversity is at the core of this brand with the co-founders all being first-generation Black and Asian women; "As a Black and Southeast Asian female-owned brand, diversity is just a part of who we are and it's our lens. So no matter what we do, diversity will also always be at the forefront of the discussion. Especially because how many wellness brands do you know that are female and BIWOC led? Makes you think, who's really out there telling us what wellness should mean to us?"
Beyond that, transparency is engrained in the company ethos, something that as a consumer, was encouraging to find. Brand transparency has become even more important with the emergence of social media. Consumers look towards the views of the founders before deciding to support a product, mostly due to the wide variety of options that are available. Lavender Nguyen writes that brand transparency reveals information about the brand's goals, values, etc., of a brand with some examples being corporate practice, product proof and brand purpose.
MULTI does this through a series on TikTok wherein AJ Addae, co-founder and Chief Scientific Officer of the brand, highlights different ingredients and explains concepts in skincare that the average consumer may not be aware of. As a cosmetic chemist, formulator, scientific researcher and founder of Sula Labs, she is able to educate their audiences so they feel empowered to take their wellness into their own hands. Huynh elaborates that "AJ is phenomenal and she does a great job with aligning MULTI on how we want to transparently talk about our scientific positioning". Addae also authors articles on the editorial page of MULTI, for example, one on all things probiotics, prebiotics and postbiotics.
Further, MULTI as a brand endorses community-building through the recent event of MULTI Market and speaking up for social issues, such as abortion rights. Huynh states that she is really grateful that "[the founders] are all very aligned with who we want MULTI to be and how vocal we are in the wellness space." In regards to the future of MULTI, Huynh is excited for everyone to experience MULTI as "this is really truly just the beginning and we already have two other products in development and plans for so many more in the coming years. Something I never knew about start-ups is that they really do plan well in advance".
Huynh is the poster child of a juggling act. When asked how she maintains a work-life balance, she admits that she does not know if she does it very well. "I try really hard to because I have a family now but so much of my work bleeds into my life and I think that's just true of any entrepreneur. But I am learning that being present is the best way forward or else I could spend my entire life just wishing I was doing something else."
Success to her is stability for her family. "I have always liked taking risks and there are a lot of pros but so many cons to that. But now that I have other people to take care of too, success to me means having enough so that all the people I love feeling like they have what they need to fill their cup."
Nina Huynh's journey over the past eight years has been a remarkable one. She truly is a multi-hyphenate in every sense of the term and her future is bright. But for now, she is taking life one day at a time.
Find her on Instagram and YouTube. Support MULTI on Instagram and their website.