Mindy Kaling as Kelly Kapoor, her character on "The Office." Image from The Office Wiki / CC-BY-SA
Today in another pandemic TV binge, I began a re-watch of The Office. As I watched Michael Scott recover from grilling his foot, I was reminded of how in 2019, Mindy Kaling tweeted out that at one point the TV academy attempted to strip her of her producer credit for The Office.
I *was* singled out. There were other Office writer-performer-producers who were NOT cut from the list. Just me. The most junior person, and woman of color. Easiest to dismiss. Just sayin'.
Mindy tweeted this with an article explaining what exactly getting cut from the list would mean.
Kaling… told Elle magazine that the organization in charge of the Emmy Awards attempted early in her time on the show to drop her from the producers list. Such a move would have rendered her ineligible to accept a potential comedy series win for the nominated program (Source: Christi Carras, Mindy Kaling says the TV academy tried to strip her of producer credit on 'The Office').
Mindy says that the academy justified this by claiming there were too many creatives in the credits. They forced her to fill out a form and write an essay listing all of her contributions as a writer and producer.
I had to get letters from all the other male, white producers saying that I had contributed, when my actual record stood for itself.
Mindy indeed has an extensive record of phenomenal work on The Office, and even at the beginning of her time there she was writing and editing episodes. From 2006 until 2011, Mindy and her fellow writers were nominated for The Writers Guild of America Awards, and they won in 2007. In 2008, Mindy was specifically nominated for the NAACP Image Awards for outstanding writing for a comedy series, and in 2010, for an Emmy for outstanding writing for a comedy series.
Luckily, Mindy says, the other producers on The Office had her back and advocated for her. The problem with that though, she tweeted, is she should have been able to stand on her own merits and should not have needed rescuing.
The point is, we shouldn't have [to] be bailed out because of the kindness [of] our more powerful white male colleagues.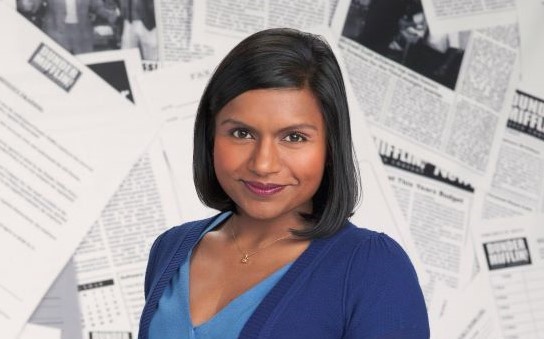 It is absolutely wrong that Mindy was discriminated against. Additionally, I agree with her that their decision to single her out was based on factually incorrect assumptions about her work. I think that Mindy wrote the majority of the best episodes on The Office, and she more than deserves her writer or producer credits.
Last year when I tweeted about the matter many people on Twitter agreed with me as well.
"She wrote the best ones! I'm binge watching The Office now. I'm on season 4."
"I'm watching the show for the first time now and I can say: these episodes are masterpieces."
"Thank you for bringing to my attention that Mindy wrote all of my favorite episodes! Honestly not even surprised"
For your perusing pleasure, here is a list of episodes that Mindy wrote, as well as the two she directed.
S1 E6: Hot Girl
"Hot Girl" Katy comes to the office and Michael allows her to sell her purses to the employees while he flirts with her.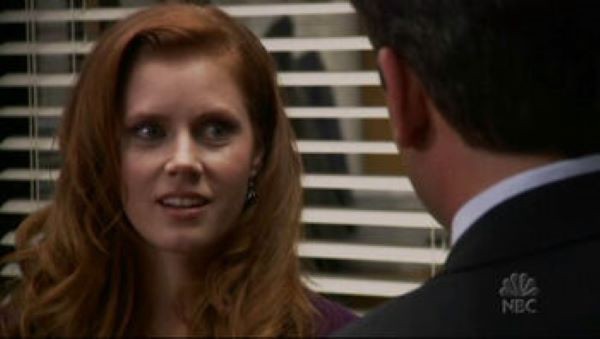 S2 E2: The Dundies
The embarrassing awards show that Michael puts on is coming up and he asks Pam to go through old footage and compile highlights. Pam "is not welcome at this [Chili's] restaurant chain ever again."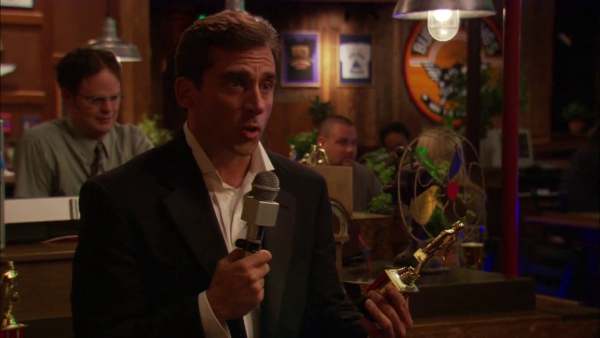 S2 E12: The Injury
Michael cooks his foot on a George Foreman grill.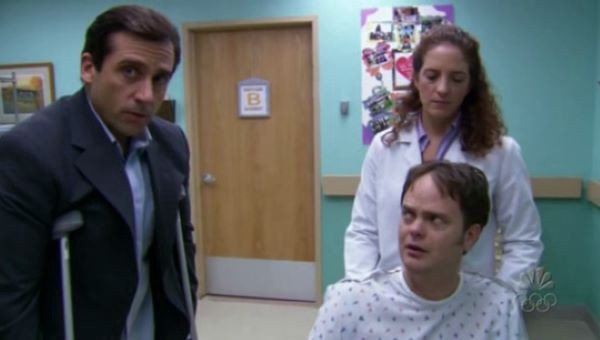 S2 E18: Take Your Daughter to Work Day
The employees all bring their kids to work and we realize for the first time that Michael is actually sad about his life and desperately wishes for a family.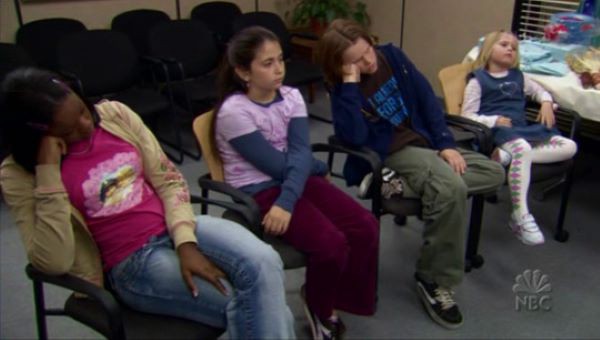 S3 E6: Diwali
Kelly invites the whole office to celebrate Diwali with her and her family. Michael enjoys it a little too much and proposes to Carol in the heat of the moment.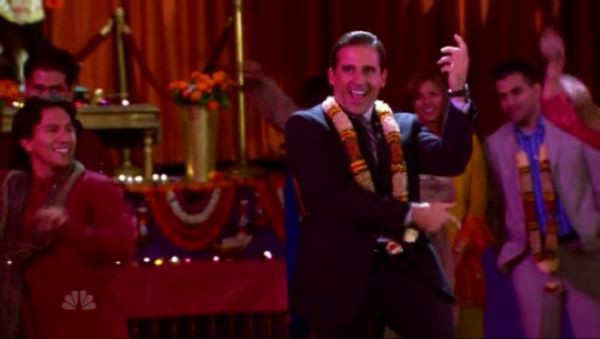 S3 E15: Ben Franklin
Phyllis is getting married and Jim is in charge of the office bachelorette party, so he hires a Ben Franklin impersonator as the entertainment. Ben Franklin hits on Pam.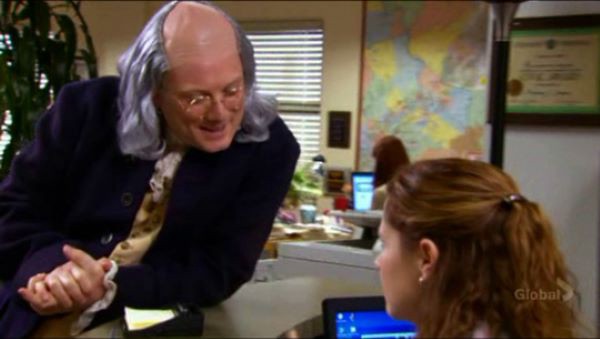 S4 E10: Branch Wars
Michael and Dwight trick Jim into pranking Karen's branch in Utica. Mindy was nominated for the NAACP Image Awards for writing this episode.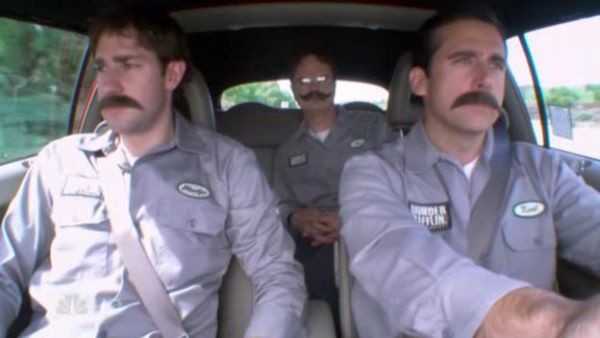 S4 E14: Chair Model
Michael is convinced that he is in love with the chair model in his catalogue, but it turns out she's dead and he can't date her. This is where we get the slightly misstated quote "Sir, this is a Wendy's" that is so popular on social media. The original quote is "Dude, this is a Wendy's restaurant."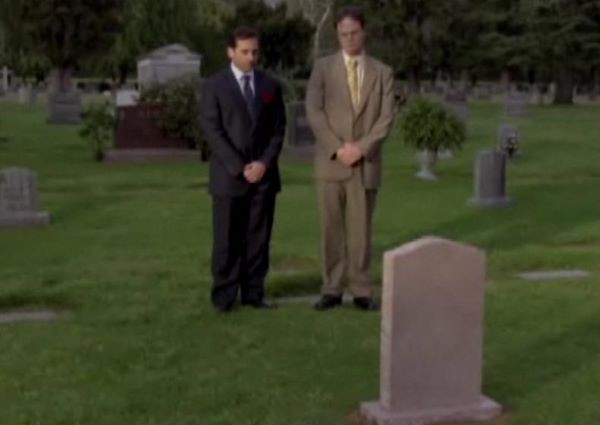 S4 E15: Night Out
Michael and Dwight visit Ryan in the city and he's actually happy to see them. Michael: "It's not about the horniness, it's about the loneliness."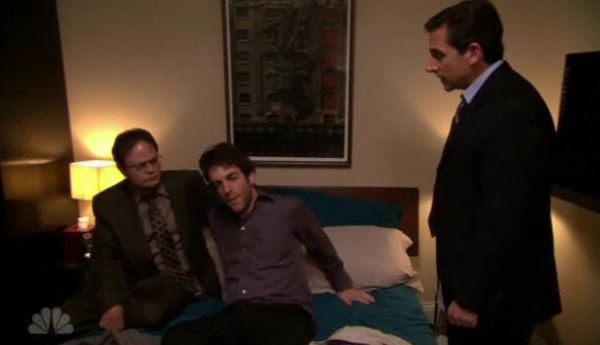 S5 E9: Frame Toby
Michael finds out that Toby is back and he flips out. He tries to frame Toby for having drugs so he'll be fired, and he plants Caprese salad on his desk.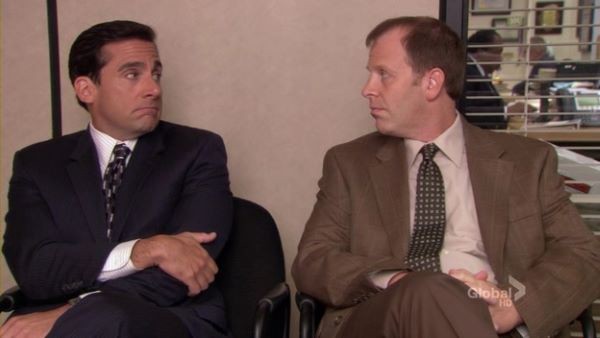 S5 E16: Lecture Circuit Part 1
Michael and Pam travel around the country giving lectures to the various Dunder Mifflin branches. Pam makes up with Karen and Michael suggests they visit Holly's branch so he can get closure with her too.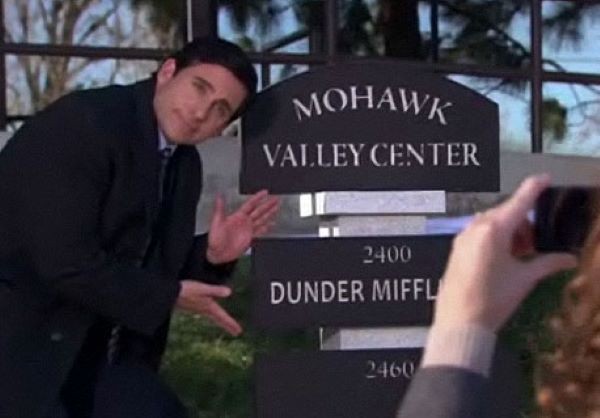 S5 E17: Lecture Circuit Part 2
Michael and Pam visit Holly's branch only to find out that she is not there and also that she is dating a salesman named AJ.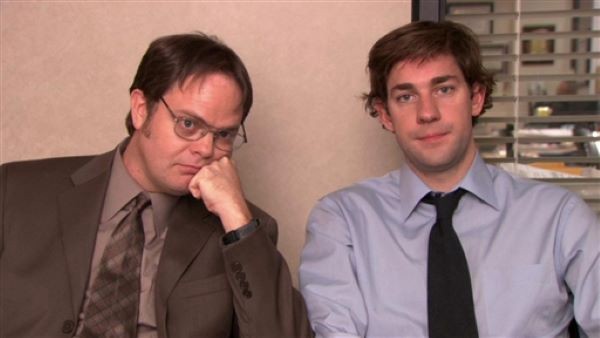 S5 E19: Golden Ticket
Michael has a new idea to give certain customers a discount if they find one of his "golden tickets" tucked into their shipment, but he accidentally puts them all into one shipment.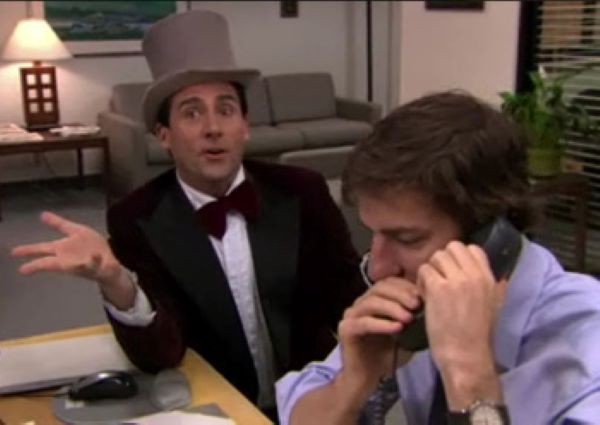 S6 E4/5: Niagara
Jim and Pam get married in Niagara Falls. Mindy was nominated for an Emmy for writing these episodes.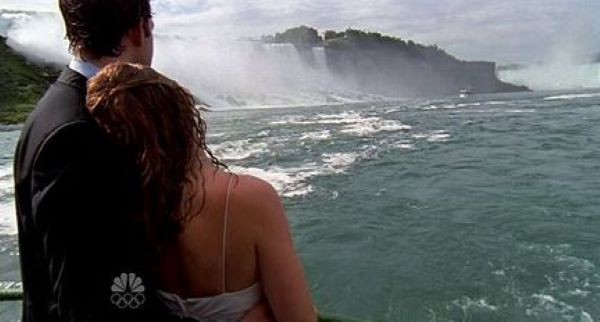 S6 E13: Secret Santa
Michael is upset that Phyllis gets to be Santa and the office finds out that Dunder Mifflin is in financial trouble.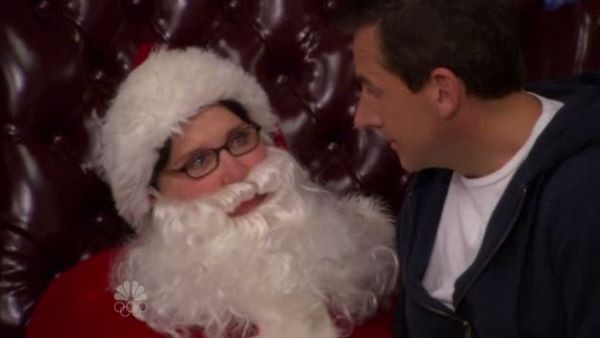 S6 E16: The Manager and the Salesman
Michael and Jim both compete for the manager position and then the salesman position.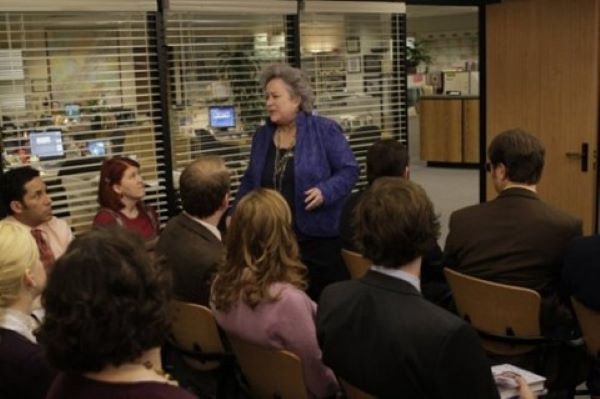 S6 E22: Secretary's Day
Andy insists that everyone get Erin a gift for secretary's day. She finds out that Andy and Angela were engaged before they dated.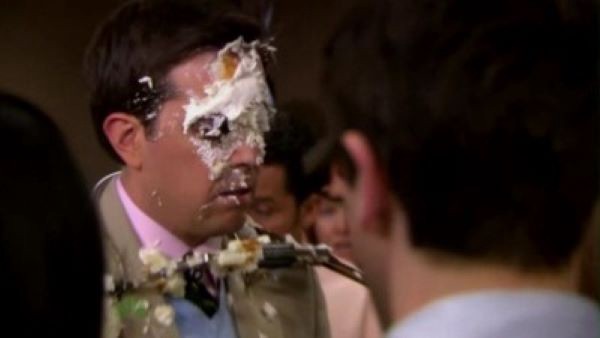 S6 E23: Body Language
Michael is convinced that a local bar owner is interested in him romantically. Mindy directed this episode.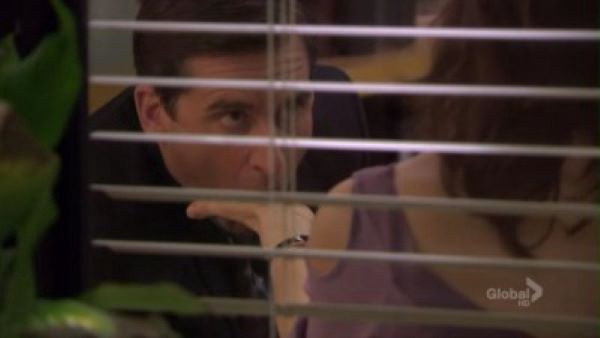 S7 E5: The Sting
Michael, Dwight, and Jim conduct a sting to trap a competing salesman.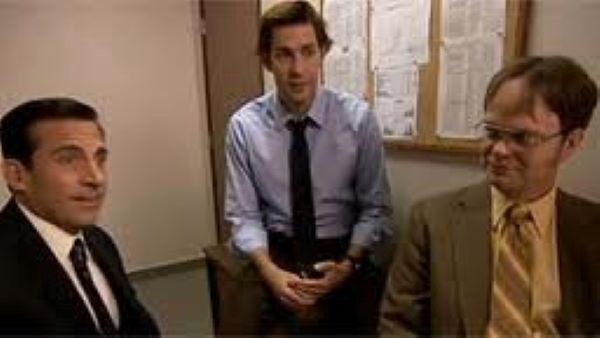 S7 E11/12: Classy Christmas
Michael finds out Holly is coming back to the Scranton branch and turns their Christmas party into a "classy Christmas" to impress her. He finds out she's still dating AJ and throws a tantrum.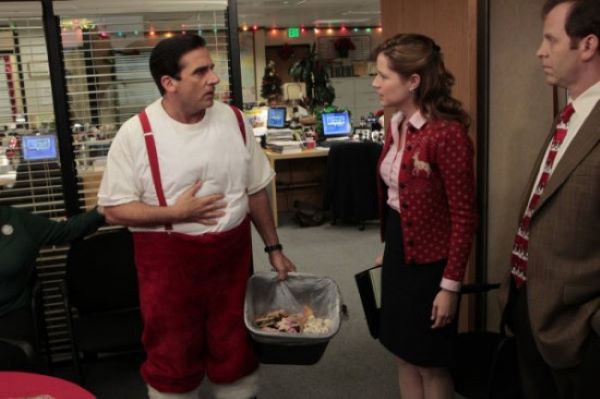 S7 E21: Michael's Last Dundies
Michael hosts the Dundies one last time before moving to Colorado with Holly. Mindy both wrote and directed this episode.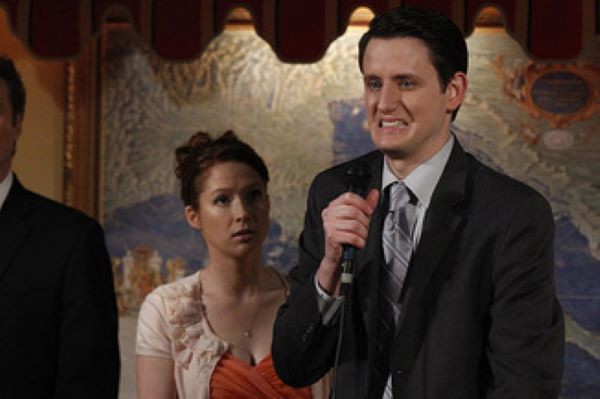 S8 E10: Christmas Wishes
Andy grants the wishes of every employee in the office for Christmas.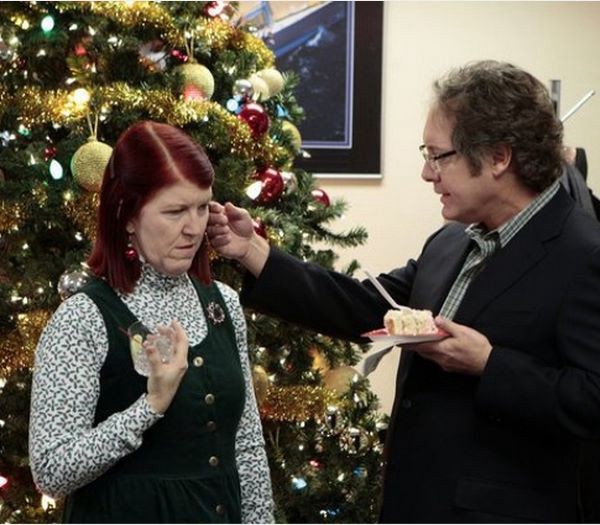 As you can see, Mindy Kaling wrote the best episodes of The Office. She absolutely deserves her title of Writer-Performer-Producer.