Megan Clark, or digitalsmeg on Instagram and TikTok, is a New York-based concert photographer who has gone viral for her photos of some of your favorite musicians such as Harry Styles, The Driver Era, and Coin. She has garnered over 13.5 million likes on TikTok alone.
Her portfolio is some of the most impressive with her ability to combine her skills in graphic design with her photography, resulting in works that are in her own words, both galactic and modern. As she is about to go on tour with Hoodie Allen, we speak to her about her experiences on tour, online fame and her journey with concert photography.
Gitanjali: Has photography always been a big part of your life growing up, and if so, what gear did you use and what was your set-up like? What has this evolved to
Megan: Photography has surprisingly not been an interest of mine growing up. I would say taking pictures is a much more recent endeavor for me compared to my other hobbies. I've always been on the computer editing other people's photos just for fun and practicing in Photoshop.
I think I was around eight years old when my parents got me my first laptop because I loved using the programs on it so much. I started out with a really old refurbished MacBook because I was a child and was just using it for some knockoff Adobe Photoshop. I don't upgrade gear all that much. I do a lot of research before I buy something so when I do buy something, I use it for a really long time. I recently upgraded from a Canon 6D to a Canon 5D which is pretty much the only change I've made since starting photography.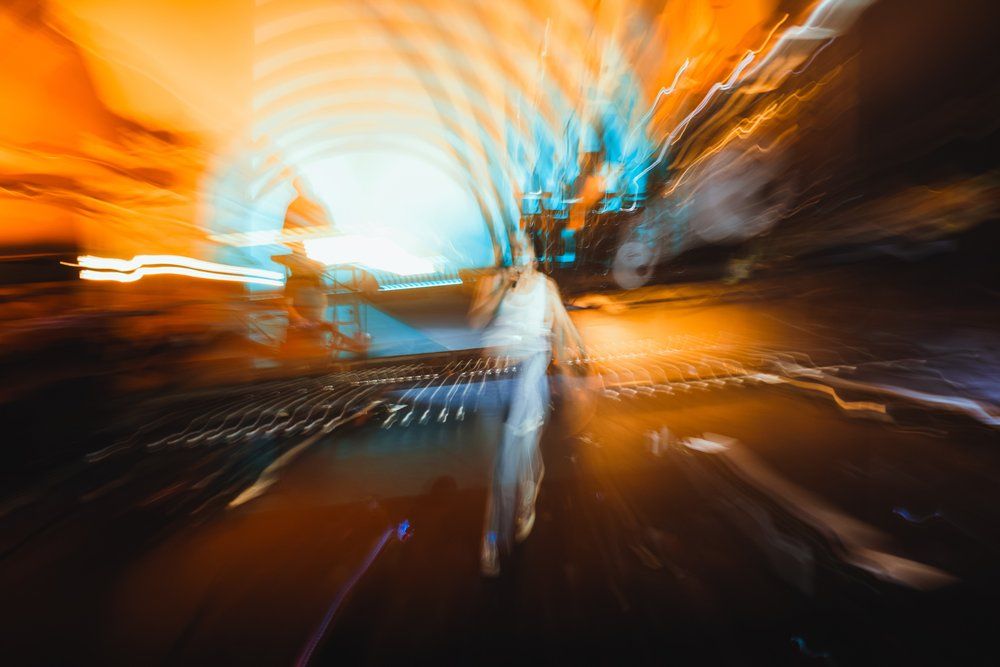 Gitanjali: Social media plays a large role in your career. What was it like to gain fame on TikTok and Instagram for your art?

Megan: It's insane to think I owe the entirety of my career to TikTok. It's a very weird feeling being so reliant on an app for success. I remember a couple years ago when Trump was trying to ban TikTok in America I was in such a panic because every job I've ever gotten has been from somebody seeing me online, so what would I do if I didn't have that outlet to share my art anymore? It's crazy (and great) how everyone is on a level playing field with the Internet nowadays. I never had those insider connections nor did I grow up in a family that was in the music industry so it was really just social media that did it for me.
Gitanjali: How did you get your start in concert photography?

Megan: Most people get their start in concert photography by shooting for publication, but I never went that route. I think it would've been easier if I did, but I started by reaching out to artists directly. The first concert I photographed was Role Model when he first started out. I DM-ed Role Model and his manager said to come, so I did.

Gitanjali: How long does it normally take you to complete a shoot (shooting, editing, etc.)? Could you take me through an average day on a shoot with you

Megan:  I pride myself on being a pretty speedy photographer and editor. I got my start with concert photography, which conditioned me to do everything at double speed because at a concert, you only have fifteen minutes to photograph the artist performing. Most of the time their management needs the photos the next morning so I'll be up all night editing to deliver by sunrise. In a more structured editorial, I usually take about a week to edit the photos. An average day on set with me is not really exciting in all honesty. I'm a very fast shooter, I only need about half an hour for each look. Once I'm home, I'll go through the RAW photos and choose a generous round of selects. I take a break for the next few days to process the images in my head before I come up with something creative to do with it.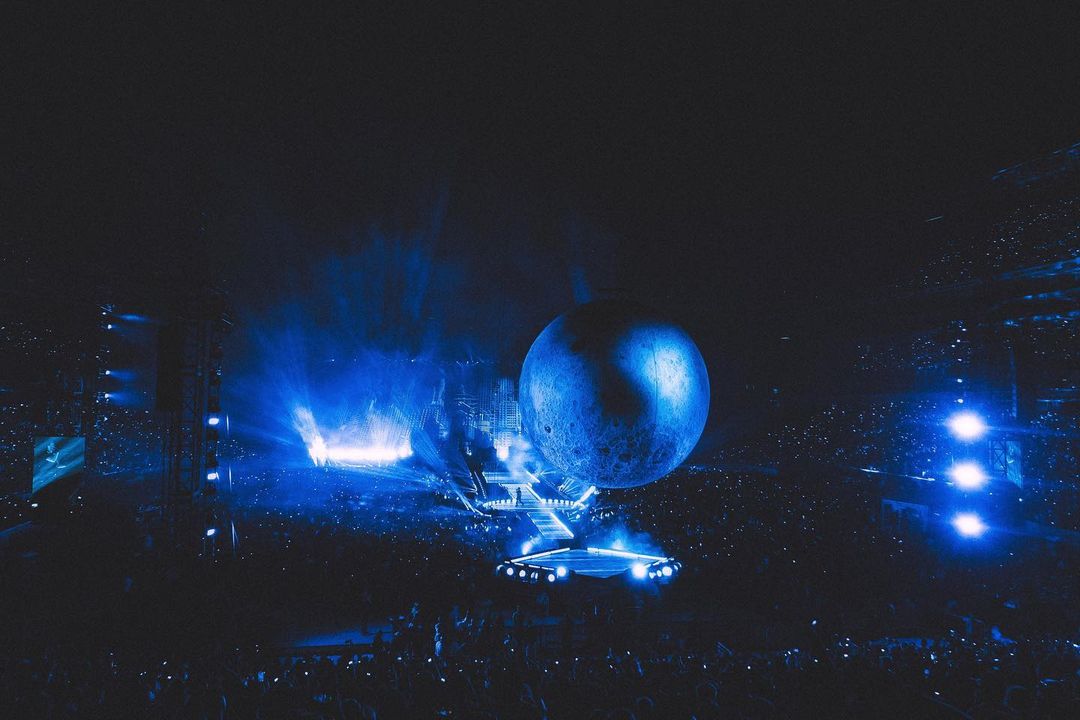 Gitanjali: Where do you get inspiration from and how would you describe your style of photography?

Megan: Pinterest is great; I think that's where everyone gets their inspiration from. However, I would say that art and life around me inspires me the most. Being in New York all the time is very helpful to my creative process because at every turn there's new graffiti or a new exhibit to explore. I'm never running out of ideas, which terrifies me that someday I might, but it's part of the process, I guess! I also don't think I have a style as I adapt my work to what I am feeling that day and what the artist requests from me. However, I would say heavily- edited colorful photos is what I am known for.


Gitanjali: Have you dealt with creative burnout? If yes, how did you overcome it

Megan: Creative burnout is part of the process that everyone goes through. I've been fortunate enough to creatively never run out of ideas and concepts that I want to do. Burnout to me is when I physically can't make myself edit anymore or stare at the photo in front of me any longer. It's very easy to become fatigued with editing as it's a very grueling process. Though it's fun, it can be so tedious; the longer you stare at a photo, the more you notice every tiny thing that's wrong with it (even if there's nothing wrong about it). Your mind can find ways to be like, "this isn't enough. You're not doing enough".
Gitanjali: Do you receive criticism online and how do you deal with it?

Megan: I do receive criticism online, but I think (unfortunately) everyone who posts themselves and their work online does. I am very fortunate that I don't get hate directed towards me and my looks because I pretty much only share my work, as I think it would affect me a lot more. That being said, I like to monetize the hate I receive. If someone leaves a nasty comment, I'll make a response video to it because those videos do well with the TikTok algorithm so I might as well make money off of the bullies.


Gitanjali: What are things you wished more people knew about concert photography or photography in general?

Megan: This industry is all about connections and so I think everyone should focus more on networking and connecting with people at shows. You have to be talented to get your foot in the door, but there's so many people that might not be as talented as you being offered the bigger gigs just because they know how to network. I wish I did earlier on in my career — I think I would be a lot further if I focused more on the business end of it rather than the art itself. Secondly, I just don't think that photography is a profession that you can go to school and learn everything there is to it. Schooling through institutions and learning from YouTube will teach you how to execute your ideas, but if you want to be successful, you just have to have that creative spark already. My best advice is to just start because if you don't start, you're never going to get better.
Gitanjali: What are your plans for the future? Is there anything exciting coming up soon?

Megan: There's a lot of exciting things in the works. I don't know how much I can say about that, but right now I am excited for the festival season to be coming to an end. Working festivals is a lot of work and, as much as I love them, it's way too taxing on my mental health. When I'm home in between tours, I like to hang out with friends and photograph them for whatever projects they need because a lot of my friends are also in the artistic world. I also catch up on sleep.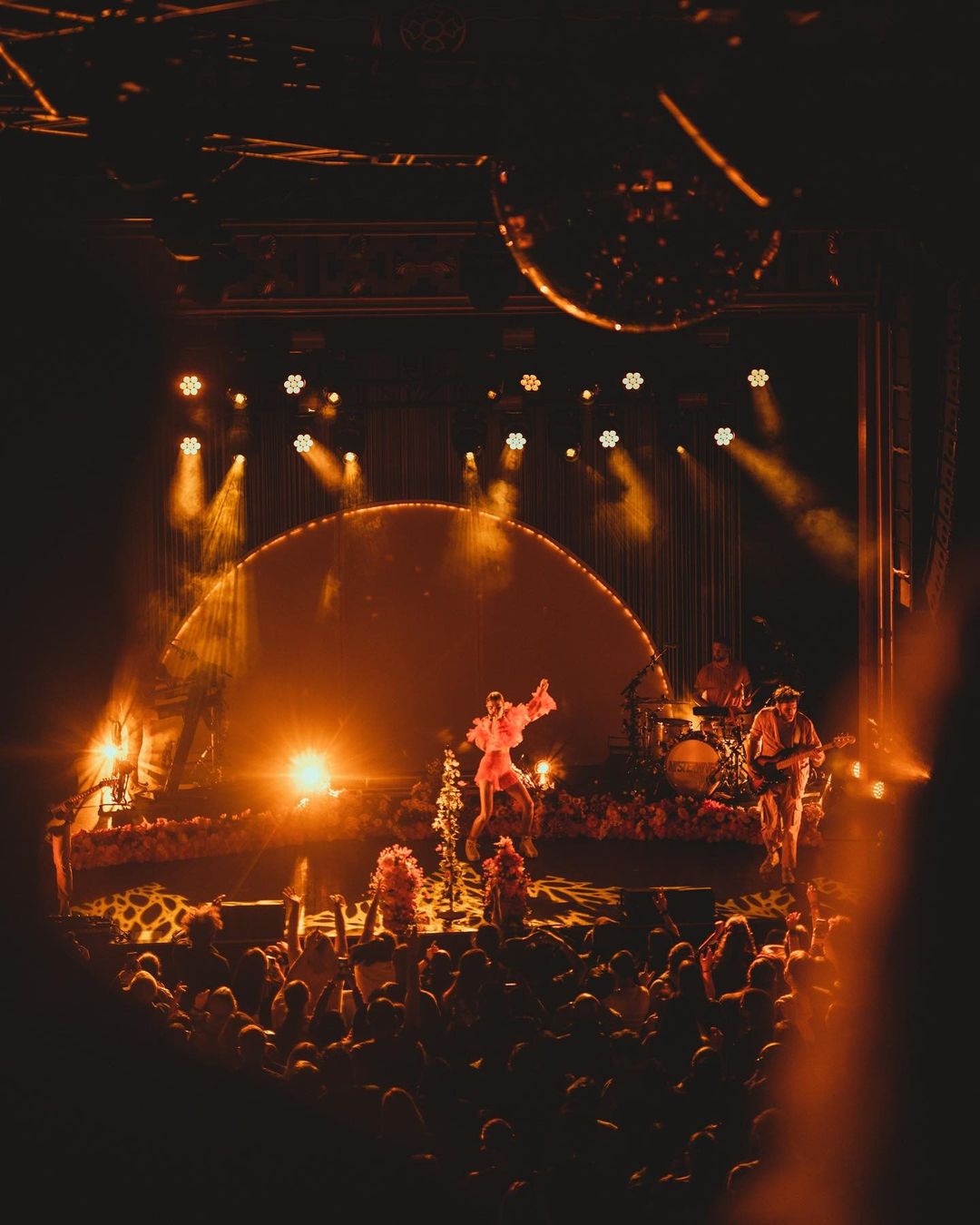 Gitanjali: You are starting tour very soon with Hoodie Allen, what is the process of preparation like? What are some of your tour essentials (photography related or otherwise)?

Megan: My preparation for touring is pretty boring honestly. I like to go through all my gear a couple times to make sure I have everything I need for what the artist is asking of me. For example, Hoodie wants to focus more on video content and the video camera I used in the past is definitely on its way out so I just had to order a new one. Nobody really talks about how expensive being a touring photographer is. My favorite tour essential is Imodium, though probably not the answer you guys were looking for. Being someone with an autoimmune disease on the road is very tough. When you're in a tour bus with 12 other people and you can't use the bus bathroom, I need to rely on medicine.

Gitanjali: Do you have any tour stories that you can share?

Megan: It can be difficult to remember everything from the amount of travel and work I do with different bands. But on my most recent tour, we were crossing the border into Canada and, of course, with a big tour bus, everybody had to get out. It was 4AM while we were going through customs and we had forgotten somebody on the bus who was still sleeping, so security (like some police-officer-slash-stormtrooper) came in with one guy from the crew and asked, "Is he with you guys?"

We all just erupted with laughter. A bad experience, from the same tour, was at the last show in Boston where all of my hard drives and backups got stolen, so I've just lost eight months of my work which sucks though I'm trying not to focus on that part too much.

Gitanjali: You have worked with some incredible musicians such as MisterWives and Role Model. Are there other artists that you would love to collaborate with in the future?

Megan: In a dreamland, I would love to do anything with Taylor Swift. I would hold her purse if she needed me to. I love taking photos of the band Coin and Bleachers, so I would love to work more with Jack Antonoff (and of course, Harry Styles). I'm just really a fan of a lot of people!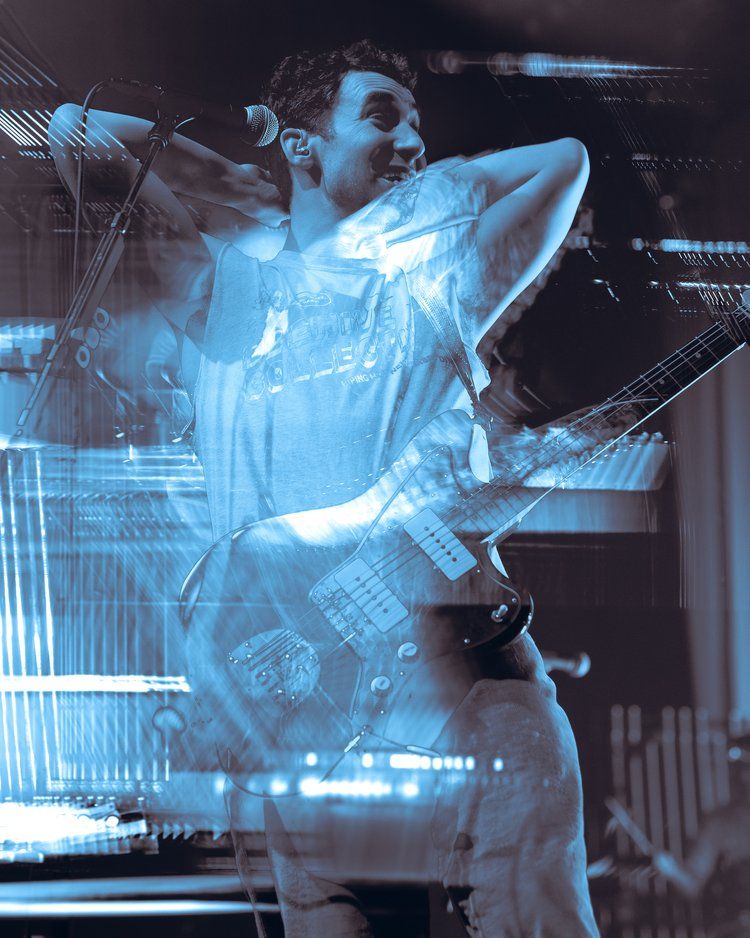 Keep up with Megan Clark on TikTok and Instagram.