The aesthetic made for modern witches. Think Mazzy Star, the 1998 fantasy romance film "Practical Magic," velvet corsets and smudged eyeliner. Whimsigoth is the latest fashion trend dominating social media feeds that transports fashion lovers back to the 90s with its occult-esque flair and celestial iconography.

The aesthetic was coined by Evan Collins, co-founder of the Consumer Aesthetics Research Institute, who observed a balance between whimsical and gothic aesthetics with its moody designs, interlaced with bright celestial warmness. Collins called it a "postmodern mélange of styles" that blends spiritual elements, sultry slip dresses and 70s dark bohemian chic together to create the perfect look for any modern witch.
The mystical – yet moody – trend captures the grunge-ness and magic of soft rock glamor that mimics the whimsigoth queen herself, Stevie Nicks, and her signature style of earthy tones, sequin shawls and layers of chiffon. Nicks is undoubtedly the whimsigothic "it girl" as she dances across the stage in psychedelic prints, floaty fabrics, top hats and platform heels.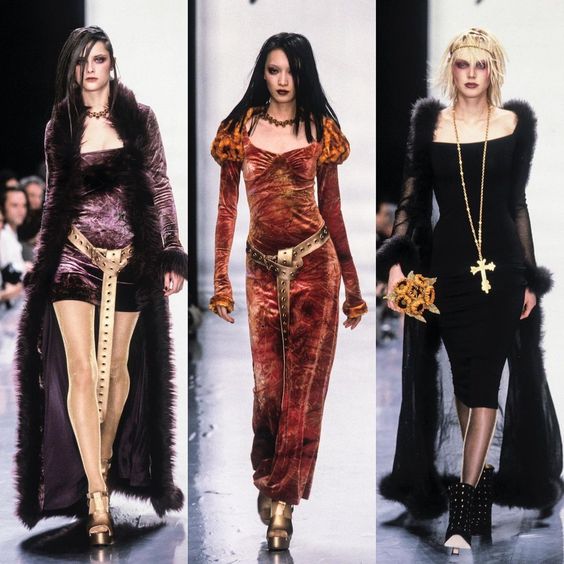 The fantasy elements of whimsigoth include an effortless softness with various layering of fabrics that include lace, silk and chiffon to exude an ultra-feminine, mystic look that exists harmoniously with rich hues of burgundy and lilac. Staple pieces of the aesthetic include lace up corsets, eclectic jewelry, maxi skirts, chunky footwear and velvet materials.
So how exactly do we embrace the whimsigoth aesthetic? Fans of the spiritualistic aesthetic can take inspiration from Lisa Bonnet's laid-back bohemian style, Florence Welch and the Charmed actresses.
Layering is an essential technique to capture the aesthetic with cardigans and shawls to add to maxi skirts and dresses to create a flowing silhouette. Spiritual elements are prevalent with the aesthetic's connection to the natural world, as followers of the trend can be seen wearing crystal jewelry and carrying tarot cards. The astrological-inspired detailing can be found in sun and moon earrings and patterns. Floral, bell sleeves and bell bottoms add bewitching elements to any style.
Though TikTok's whimsigoth aesthetic is centered around fashion, velvet fabrics, astrological imagery and black lace, that can be taped onto home decor. As far as interior design, whimsigoth decor includes crystals, incense, candles, stained glass windows, lots of houseplants and dark colors. Whimsigoth embodies fantasy elements of cottagecore and colorful knick-knacks of cluttercore.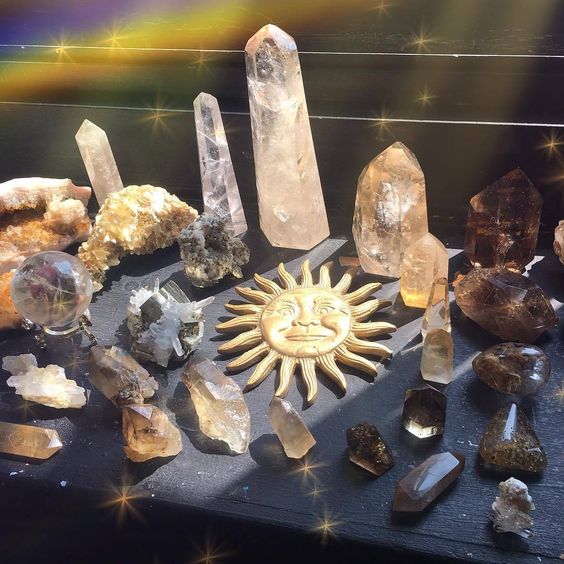 Some say that the mystical aesthetic takes influence from "cottagecore", as the romanticized interpretation embodies a sustainable, rural lifestyle and its existence is essentially harmonious with nature. Key takeaways from the style include flowy fabrics, florals and fantasy elements. "Cluttercore" refers to the maximalist interior trend that embraces organized chaos and encourages us to fill our homes with colorful and mismatched decor.
As TikTok users with metaphysical interests and witches under #WitchTok community embrace the goth trend resurgence, the app has a thriving coven of witches (#WitchTok hashtag has over 25 billion views) who have an interest in all things astrological. The #Whimsigoth aesthetic has amassed over 5.5 million views and #Whimsigothic with over 11.5 million views.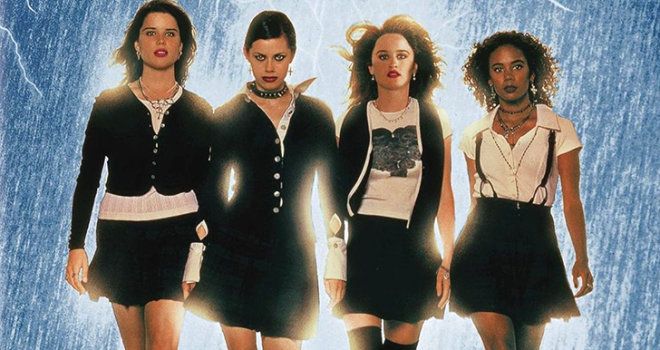 Whimsigoth allows us to manifest our magical attributes into a physical reality with a traditional gothic feminine flair, celestial themes and eclectic statement pieces that will have us dancing barefoot underneath the moon and smelling like sage. The classic whimsigoth aesthetic that's been around since the 70s takes a new, refreshing attitude from the help of modern witches that helped its revival over social media.
Like Sandra Bullock in Practical Magic, I'm ready to gaze at the moon outside my ivy-adorned balcony in my velvet dress, as the heavy scent of incense and millions of candles fill the atmosphere. Light a candle, put on Mazzy Star's "So Tonight That I Might See" record, cuddle next to your black cat and let your inner goddess shine through, embodying fairytale aesthetics and whimsy opulence.