Blue Cove is a rising Chicago indie rock band that touches on mental health struggles, motivational themes and overcoming past traumas. With honey-sweet vocals dripped over melodic instrumentals, Blue Cove creates an addicting sound that's an ode to all our favorite 90s bands.

I sat down with Stephanie of Blue Cove and was pulled into a deep dive regarding the band's creative processes, messages of independence and empowerment and teasers off their upcoming debut album Thrive.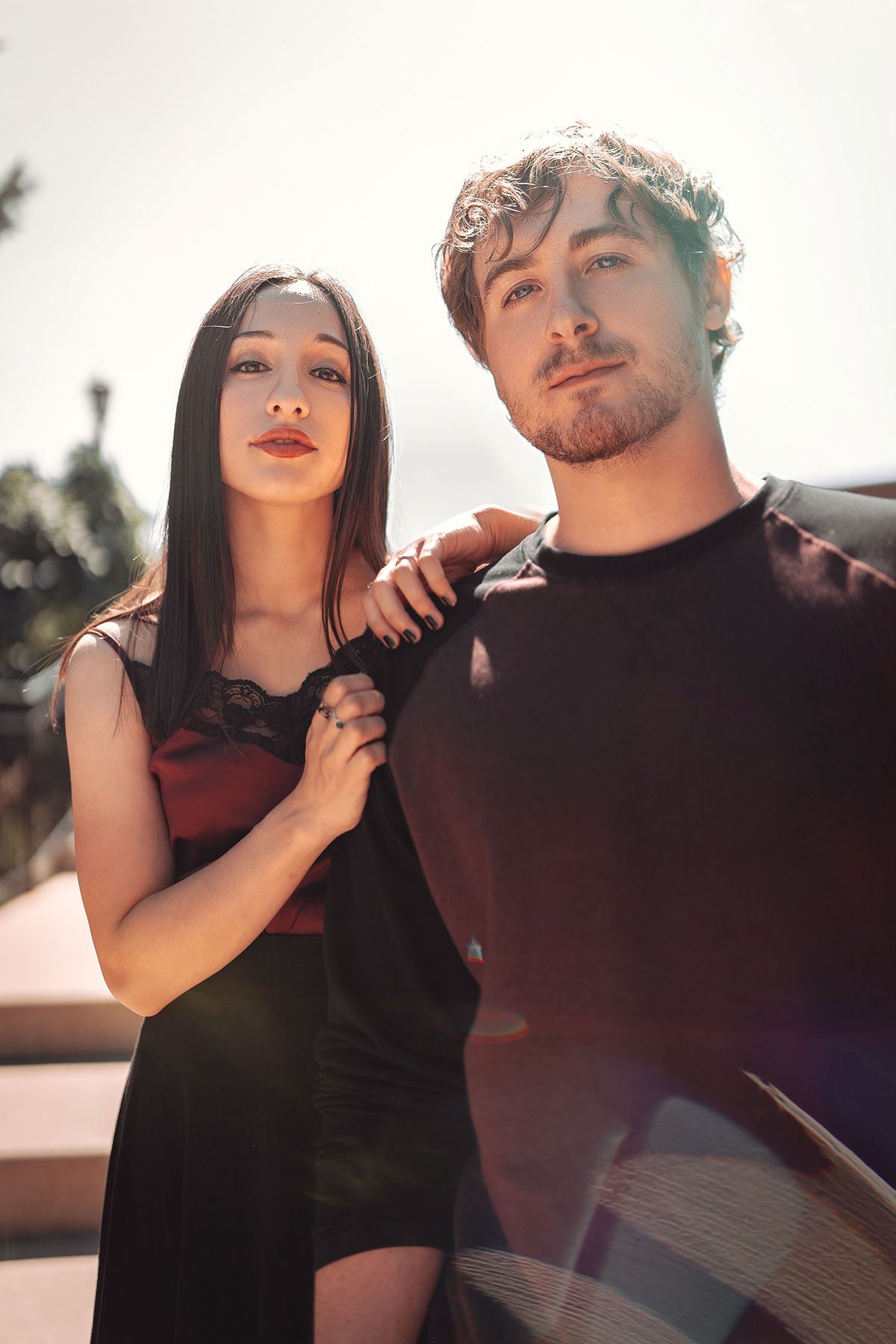 Chicago-based indie rock band Blue Cove fuses ethereal shoegaze and pop-punk that's reminiscent of iconic 90s indie bands including My Bloody Valentine and Slowdive. The independent band is composed of Stephanie Nikolas and Eric Breden.
Stephanie Nikolas is the singer/songwriter, and Eric Breden is a multi-instrumentalist responsible for the production and much of the instrumentation heard throughout their music. The band cites musical influences like Slowdive, Melody's Echo Chamber and Alex G, and their lush sound reflects this influence.
For Nikolas, music has always been a safe space for her to express her emotions, almost like a form of therapy.

"I think that that's an undercurrent throughout all of my songwriting because songwriting is therapeutic and cathartic to me. So I tend to write about struggles that I've gone through emotionally, but I don't like to write from a bleak angle even though I do enjoy the dark parts. I also like to have an uplifting angle," Nikolas said.

The single "Here You Come" is influenced by a dreamy, shoegaze style that lends itself to the message of having a new relationship enter Nikolas' life that is non-judgemental and loving. With its raw lyrics, "Soothe" was the hardest and most personal song to write as it tackles a past abusive situation Nikolas went through where she had little energy left for herself. "Thrive" touches on working to overcome intrusive thoughts and struggles.

Blue Cove's music is ethereal and other-worldly as it transports listeners into the band's diary where they can feel every bit of emotion and fearlessness of the lyrics. The cathartic soundscapes reflect messages of empowerment and overcoming mental health struggles and trauma at the hands of a romantic partner. The powerhouse DIY duo is set to release their upcoming singles "Here You Come," "Thrive" and "Soothe" as a sneak peak for their upcoming debut album Thrive set to release later this year.
Our readers would love to get to know you better. Can you give us a little backstory about your music and what inspired you to become a singer-songwriter?
[STEPHANIE]: For me growing up, I've always made visual art, poetry and written poetry, so I always gravitated towards being creative. The music just felt like this mysterious magical world to me. I didn't have any musicians in my family and I think I had a false narrative in my brain that musical ability is fully inherited, but I just worshiped musicians. I thought they were the coolest people in the world and I wanted to be like them. Then I read this quote from Courtney Love where she said, 'I want every girl in the world to pick up a guitar and start screaming,'and that was the final push that I needed.

How did you have the idea to create Blue Cove?
[STEPHANIE]: Eric and I both have been in different projects, and during the quarantine, we started playing together and ultimately, we co-formed.

What does your usual creative or songwriting process look like?
[STEPHANIE]: So our process has historically always been that I start the crux of the song, me alone in my room with my guitar. I'll create the chord progression, the lyrics and skeleton of the song. And then I'll typically send it over to Eric, and he'll flesh out all of the instrumentation. I always joke that I can just write a little piece in a few minutes before bed, send it over to him and then I'll get it back and it'll be a fully-formed masterpiece with lead guitar, bass, drums and piano – he plays them all.

Who are some of your artists' influences either lyrically or instrumentally?
[STEPHANIE]: Instrumentally, I love shoegaze music. So I love Slowdive, My Bloody Valentine and 90s music in general. Lyrically, I love a lot of the indie music scene, including singer-songwriters from today like Angel Olsen and Phoebe Bridgers.

What's your favorite song from Slowdive?
[STEPHANIE]: I love "When the Sun Hits."

Your debut singles, "Here You Come," "Thrive" and "Soothe" are being released soon. Can you talk to me about the inspiration behind the singles and what your creative process looked like for them?
[STEPHANIE]: I'll start with "Soothe," this is a very personal song to me. It's about an abusive, toxic situation that I went through and it covers the feeling of giving so much to another person that you have very little energy left for yourself and being focused on fixing someone else's problems and being codependent and not focusing on your own emotions. "Here You Come" is a little bit more abstract. It's one of our more dreamy songs. It's influenced by a shoegaze style, so the lyrics are equally as abstract and vague. But what I was trying to explore with the lyrics is having a new person come into your life that is not judgmental and only likes to bring love and positivity and your past kind of fades away. "Thrive" is about social anxiety and negative, intrusive thoughts and working to overcome those.

What do you hope your listeners take away from these singles?
[STEPHANIE]: I hope that they are motivational, inspirational. With "Soothe" specifically, I hope people take away the message of independence and empowerment. With the entire record, – the record is called Thrive – so it's just encouraging people to push through their trauma and mental health struggles to thrive in life.

Which song was your favorite to write and why?
[STEPHANIE]: Probably "Soothe" because it was extremely cathartic and it was a very angry song for me, which I'm not used to. I'm typically more of a mellow shoegaze singer, so it was nice to be able to belt and be a little bit more aggressive.

Which was the hardest for you to write either lyrically or emotionally?
[STEPHANIE]: "Soothe" because of how emotional that experience was for me.

I saw that you guys released your music video for "Here You Come." What was the inspiration behind the music video and how was your experience directing it?
[STEPHANIE]: The inspiration behind the music video was like I said, it's about a new person coming into your life. And I just got the idea of fish in my brain and couldn't really escape that. We went to a fair and we filmed it all ourselves. We're an independent band, so we do pretty much everything ourselves and it was a really fun experience. We got yelled at a lot by fair attendance.

Your debut album Thrive is set to be released later this year. And you said that it touches on motivational themes and overcoming mental health struggles. Can you elaborate more on the album and I would love to hear whatever you're excited to share about the album.
[STEPHANIE]: I think that that's an undercurrent throughout all of my songwriting because songwriting is therapeutic and cathartic to me. So I tend to write about struggles that I've gone through emotionally, but I don't like to write from a bleak angle even though I do enjoy the dark parts. I also like to have an uplifting angle.

How excited are you to finally have your debut album to be released?
[STEPHANIE]: Very excited. We've been recording for about a year now, so it feels good to finally birth it into the world and be proud of it.

What were your emotions surrounding the release of the record? Did you face any anxiety at all?
[STEPHANIE]: Definitely excitement I think at this point. We've both been musicians for so long separately, but we haven't had a project that we've been this excited about releasing so it's very exciting.

My last question for you is moving forward, what's your wildest dream to come true as an artist? If you could have one dream collaboration or milestone you want to achieve, what would that look like for you?
[STEPHANIE]: Right now for us, since we're an independent band, our main milestone that we're looking forward to is being signed, because we're both so creative and we have such high creative output. It would be great to have that label funding to back us so that's our biggest goal right now.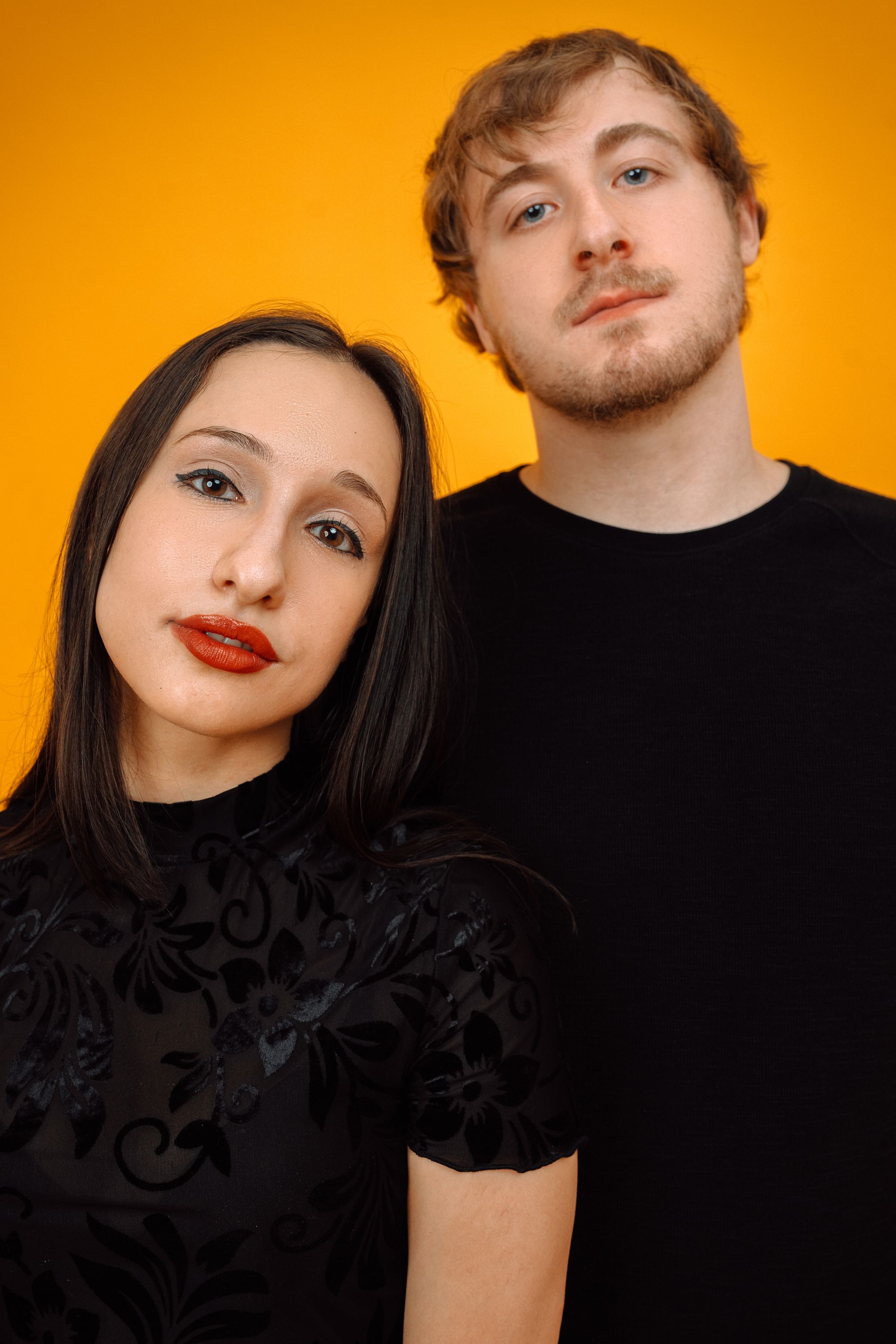 For upcoming music releases and more music updates, make sure to follow Blue Cove band on their Instagram and stream their newest singles "Soothe," "Thrive" and "Here You Come" on Spotify. Keep an eye out for the band's debut record Thrive set to release later this year.